We export British grocery brands worldwide
---
Welcome to Ramsden International. We are the leading UK exporter of British grocery brands, selling over 24,000 products to more than 650 customers in over 133 countries worldwide.
About Us
Choose from over
24,000
products
Why Choose Us?
We're passionate about exporting British grocery brands and providing first-class customer service support. This involves working hard to build strong relationships with our customers in each territory, understanding their local market and developing our teams who speak a total of 21 different languages.
Our Product Ranges
At Ramsden International, our 24,000 products are divided into 5 separate ranges: Everyday, Fine Foods, Health, Chilled and Frozen.
View our Ranges
Request a Brochure
Interested in finding out more about our extensive product ranges? Request a brochure now.
Request a brochure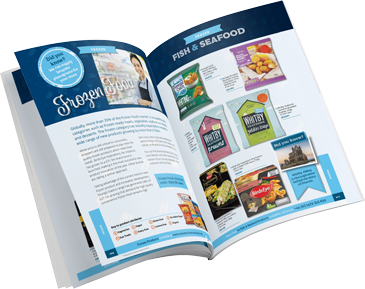 Existing Customers
To access your account and update your orders, login to ROCS
Login to ROCS
New Customers
Interested in joining Ramsden International today? Send us an enquiry
Enquire Now
Value Added Services
Through recent innovation and development, we are able to offer our customers the total supply chain solution, covering logistics, data compliance, relabelling, ingredient translations and category management.
View Services
Our Brands
We're proud to sell over 2,600 well-established British brands for export, from Cadbury and Nestlé to Heinz and McVitie's, along with international brands such as Reece's and Lindt. Here's just a few big brands that we work with.
Since 1948, we've been delighting the nation everyday with our delicious, great tasting crisps. We strive to always give you the very best quality and continue to be made with 100% Great British potatoes. Walkers has been and always will be made by Britain.
Henry Parsons Crowell founded the company in 1877 on the belief that everyone, everywhere should have access to good nutrition. We have been living up to his vision by unlocking the nutritional power of the oat, with his founding belief as our guide.
No matter how hard you look, you won't find anything but 100% pure fruit, vegetables and vitamins in Tropicana juices. We never add sugar, so you can rest assured that all that deliciousness is 100% pure and natural, straight from the fruit, and counts as 1 of your 5 a day.
Categories
At Ramsden International, we have over 24,000 products split into 55 categories. Our range of categories include everything your customers may need, from Confectionery to International Foods.
Find out more...
Awards & Credentials
Since 1998 we have received over 80 business awards. We pride ourselves on being recognised for being the best at what we do.
Get in touch
Need assistance with your order or need to speak to a member of the team? Contact us now.
Contact Us